It's natural to be in shock after being the victim of a car accident, but small mistakes can affect the compensation your receive. Below are the mistakes you should avoid following your accident and why you should go to a car accident lawyer in Wyoming.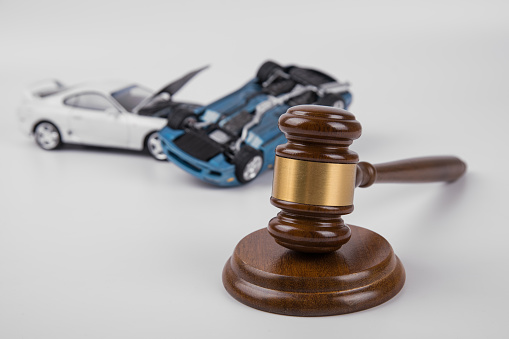 Ask a Car Accident Lawyer in Wyoming: 6 Mistakes to Avoid
1. Representing Yourself
One of the biggest mistakes you can make is choosing to represent yourself. Remember that insurance companies and their lawyers are experts in insurance law, and they work with auto claims every day. It won't be difficult for them to reduce the amount of your reward or find loopholes in your case if you don't have the help of a knowledgeable car accident lawyer. Your lawyer will anticipate the moves they'll make and can fight for your interests.
2. Failing to Call Law Enforcement
It's required to call law enforcement in Wyoming after an accident if there is an injury, death, or damages of at least $1,000. But calling law enforcement benefits you in more ways than one: law enforcement databases will officially document the accident. This will help you if you later begin to show signs of injury. A police report will also verify the timeline of the accident with pictures and statements.
3. Not Going to the Doctor Early
You may not notice initial injuries after an accident, but that doesn't mean you should forego a trip to the doctor. Keep in mind that injuries not included in your accident claim aren't eligible for later compensation. Many injuries will not be apparent right after the accident, but a doctor will identify any problems that you may not have even noticed.
For instance, a frequent injury after an auto accident is internal bleeding, which is almost impossible to discern from the outside. It may just seem like a bruise – but to your doctor, that bruise indicates damage to vital organs. Your doctor can document this in medical records and plan necessary surgeries and treatments, which you can use in your claim.
4. Giving a Recorded Statement
Insurance companies will look to get a recorded statement as soon as possible after the accident. The closer the statement is following the accident, the more likely you are to be in a state of shock, forget important details, or say that you're sorry. 
Unfortunately, it is common for them to twist your natural emotional response into testimony that can be used against you. Even if you say you're sorry about the horrific results of the accident, they can easily claim that you were taking fault for the accident. They're adept at making your words look like they have a different meaning, so you should never give a statement to insurance without talking to your car accident lawyer  Wyoming first.
5. Posting Candidly on Social Media
The last thing you should have to worry about after an accident is what you're posting on social media and how you talk to your friends. Unfortunately, insurance companies have the right to analyze your behavior on social media. They'll be looking especially close if you're making a claim.
Like with your recorded statement, your social media can be used against you to lower your claim. Say that you claim your accident has significantly reduced the use of your back, and then you upload a picture of you holding your child. You may have only held him for one second, only to find yourself in excruciating pain afterward. But an insurance company can use this picture to say that your back is fine and then lower your reward amount.
6. Disclosing Pre-Existing Health Conditions
If you're one of the millions of Americans with a pre-existing health condition, this is important information for you: do not disclose pre-existing health conditions with your insurance company. They may use these conditions to argue that your physical and emotional suffering is worse than it would be otherwise, giving them the ammunition to argue that they owe you a lower amount. Having an attorney can help mitigate this argument, as they will fight for your interests.
7. Taking an Offer Too Early
Lastly, never take an early offer from your insurance company. It's normal for insurance adjusters to offer you a settlement within hours of the crash while you're still in shock and aren't even fully aware of the implications of your injuries. Should you accept an early settlement, your insurance representative may also want you to sign a release agreeing that you won't seek further compensation. Don't sign any settlement without a lawyer there to fight on your behalf!
Never take on the burden of claiming your just compensation alone – you deserve the help of a competent lawyer who will fight on your behalf. By avoiding the common mistakes following an auto accident, you can put yourself in a position to receive the highest claim amount possible.