We're all here for aesthetic inspirations and tasteful ideas for decorating our bedroom wall. Right? A good wall decor thoughtfully matched with functional furniture can definitely make a room look extra charming. Read and follow these tips below to subtly transform your bedroom wall into a work of art. 
Photo Display Ideas 
Suppose you have a bunch of photographs stacked in a box under your bed, these precious mementos should never go to waste. 
Pinboard on the wall
There are so many ways to display your favorite photos. Optionally, all of the same sizes, you can recreate a Pinterest-y pinboard photo display using a corkboard- this allows you to arrange and organize your photo prints nicely. Inexpensive corkboards are available in any hardware or craft store, so you can turn your dull wall upside down without having to break the bank. If you prefer to use photo prints of different sizes, you can still find a way to create a dynamic and stylish layout. The pinboard serves as a stylish background or border that completes the look. 
Minimalist Design
Another option is to make things simple yet refreshingly charming. Uniformity is a unique element in interior design, and you can very much incorporate this in your project. Select photos that appear to have the same aesthetics, style, color, or vibes and set them together on your wall using tape. This is the time when you can shy away from frames and other accessories because the photo prints themselves – arranged neatly – will do the job. Make sure the details correlate with each other to avoid a messy look. 
Washi tapes are also a fun way to add uncomplicated patterns to this project. Although they are available in various prints and colors, you have the choice to stick to the more simplistic designs. 
Hanging souvenirs 
If you're not a fan of sticking papers on the wall, you can also try hanging them. It's just a great and fun way to express your creativity as well as create an appealing corner for your special remembrances. Using a ribbon or craft yarn, hang photos horizontally or vertically, to make an interesting design. You can put this above your bed, over your work table, or along the other bedroom decors. This way you can always look at your favorite pictures with a smile on your face. 
Wire/Metal Memo Board
If you've been browsing through the web for design inspirations, you have probably came accorss a metal memo board several times. This is the perfect time to try it. Metal grids or Memo boards are available in several sizes, colors, and grid densities. Whichever you pick, your photos will surely look great pinned or clipped on one of these. To make it look more interesting, add a few fairy lights along the sides. This addition will bring the items together and create a dainty look.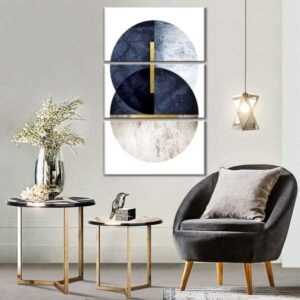 Looking for options to have your photos printed? No problem. Elephantstock.com offers an excellent photo printing service that you should definitely try. They have high quality photo prints that will unquestionably look perfect in your dream photo wall gallery. Check them out now!