The benefits of Dry Fruits are well known globally, and still, many people have misconceptions about them. Here are a few health benefits of dry fruits that will move you to eat more dry fruits. Also, they will help you get a better and healthier life. So have a look at these dry fruits advantages.
1. Fight Anemia
Dry fruits are rich in Vitamin B, phosphorus and copper that boost the cell regeneration in your body and promote healthy stamina and immune system. Dry fruits like Dates are full of iron that helps fight Anemia. These health benefits of dry fruits are beneficial in your daily life and give you a little push in achieving a healthy life.
2. Eat Dry Walnut For Fertility
Walnut is full of omega 3, fatty acid and antioxidants that help in improving your immune system and slow down the ageing process. If you want walnut benefits for men, then regularly eating walnuts also enhances the sperm quality, thus reducing the male infertility effect. That's why walnuts are one of the prominent foods to cure premature ejaculation. One thing that makes walnuts so popular is their easy availability.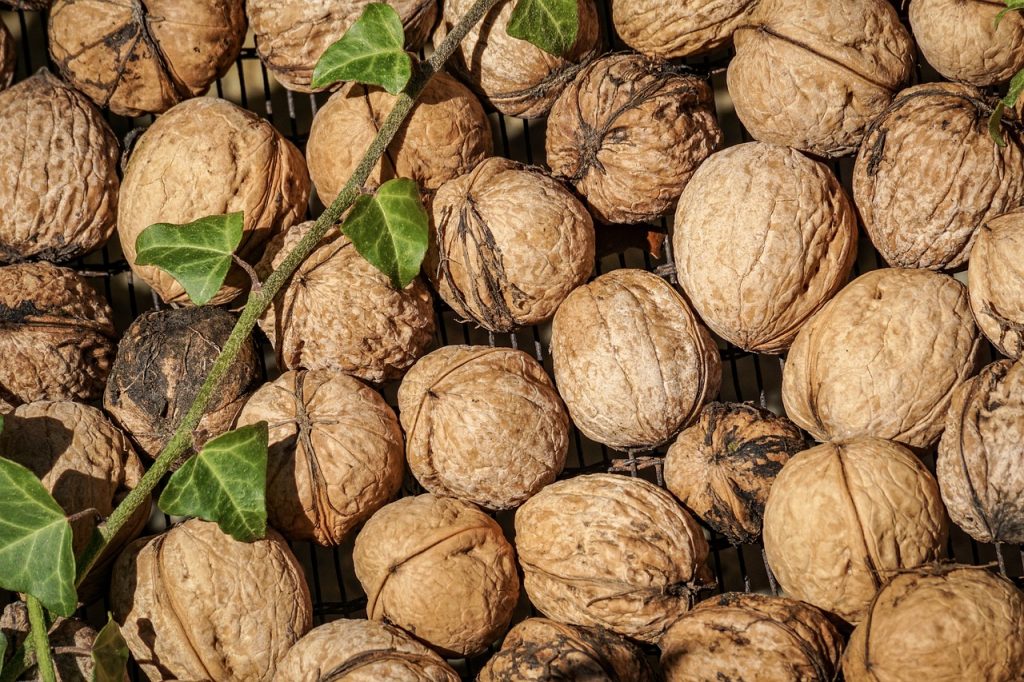 3. Keep Your Skin and Hair Healthy With Dry Fruits
Eating dry fruits will also provide you with healthier skin and hair. Eat almonds and walnuts to give your skin a youthful appearance. Vitamin E and omega 3 in almonds and walnuts are a boon for your skin and hair. To get the benefits of dry fruits, use them in your face mask or use their oils for skin and hair.
4. Helps In Stress and Depression 
Stress and depression are severe problems in working-class men and women. It is affecting the lives of everyone, whether it's in their workspace or their personal life or the lousy bed performance for couples. But the Pistachio and Almond are very efficient dry fruits that help in reducing blood pressure and relaxing your mind. So if you want to take the benefits of dry fruits in a stressful life, then pistachio and almond are excellent choices for you.
5. Strong Bones
One of the benefits of Dry fruits is that it provides you with solid bones. Many dry fruits are full of phosphorus, calcium and other micronutrients that help in strengthening the bones. These Nutrients are very crucial in building a better bone density. So If you are eating dry fruits daily, then be prepared for solid bones.
6. Dry Fruits are Good for Heart Health 
Many Dry fruits like walnuts, almonds, and hazelnuts are full of nutrients that help in promoting good heart health. They reduce blood pressure and improve the blood flow in the heart. These also help in reducing the cholesterol in your veins that clear the path for blood flow.
7. Dry Fruits for Immunity 
Dry fruits are full of nutrients and vitamins like zinc and Vitamin E that helps in faster cell regeneration and provide energy to body cells. That, in return, offers you a strong body and sound immune system.
8. Dry Fruits for Weight Loss
Another benefit of dry fruits is Weight loss. Dry fruits for weight loss are great Home remedies. Dry fruits are full of nutrients and vitamins that fill your body with energy. But one thing that ensures better consumption in your body and makes you complete for more extended periods is fibre present in dry fruits that help you lose weight. Just make sure you don't eat it with Chocolate or any sugar to take better advantage of It.
Also read, Step by Step Guide to Make Coconut Macrons
9. Dry Cranberries Benefits for UTI
Urinary tract infection or UTI is quickly eliminated with the help of dry Cranberries. Dry cranberries are rich in proanthocyanins antioxidants that help your body fight the bacteria in the Urinary tract and keep you healthy and infection-free. So if you want to take dry cranberries benefits, then do add them to your daily diet.
10. Dry Fruits for Improved Brain 
Dry fruits like dry coconuts and walnuts are well known for boosting brain function and health. Omega 3 and Fatty acids help promote brain health. So taking a few walnuts or coconut slices in the morning is helpful for your studies.
Bottom Line 
I hope you find this list of benefits of Dry fruits engaging and helpful. So please try to add a few dry fruits to your plate daily to get a healthy life. Also, offer your family to add it to their diet.